EXHIBIT 1
facebook.com/khoshali.yani1 pretending to be us (Ralph Lazar & Lisa Swerling)
This is our page: facebook.com/itsthehappypage
They have used our profile picture and banner, and include our names in their Short Description

EXHIBIT 2
Most images posted to their page are stolen from ourselves. They have replaced our copyright notice with their own.
EXHIBIT 3
WE have posted over 2,600 images to our page. All artwork has been created by ourselves and we own all rights.
facebook.com/khoshali.yani1 is using our artwork in breach of copyright. Examples below.
We are based in Marin County CA and hence are able to bring originals of all artwork into your Menlo Park office.
EXHIBIT 4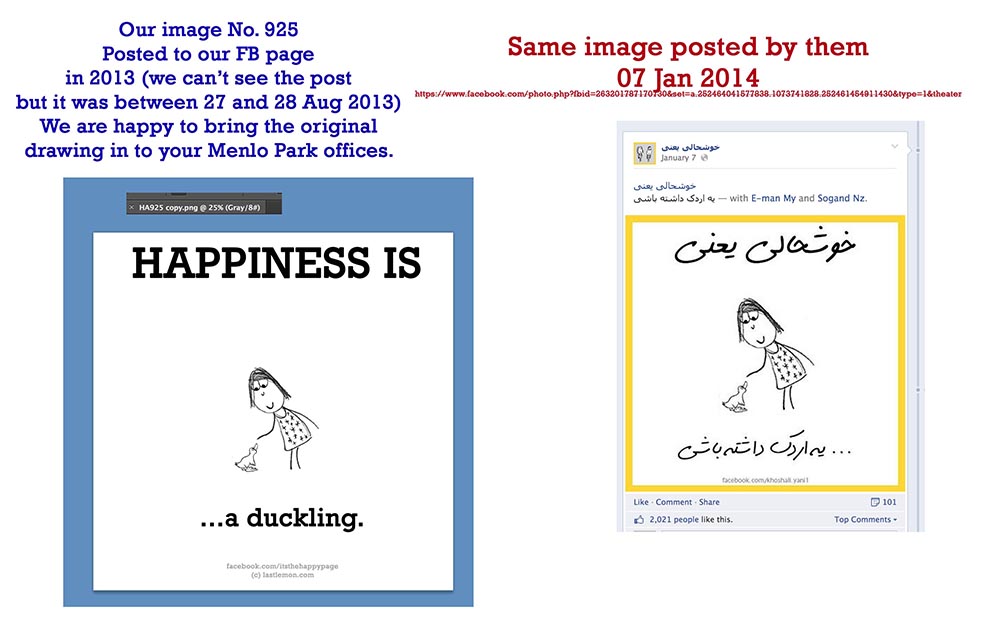 EXHIBIT 5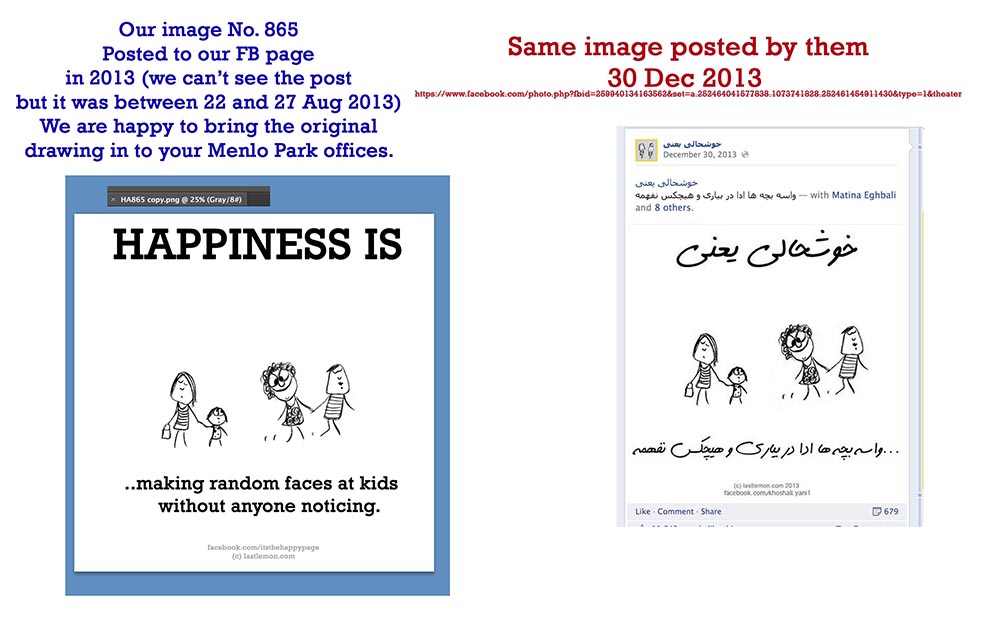 EXHIBIT 6